tail gate assist
Showing all 2 results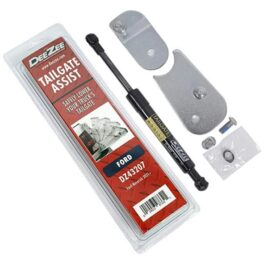 DEE ZEE Ford Maverick Tailgate Assist
Truck Bed Operation So Easy a Child Could Do It
If you're looking for tailgate operation so smooth you could virtually use a single finger, then Dee Zee Tailgate assist is the choice for you. It allows easy operation, even when your hands are full, and avoid the bone-jarring "thud" from your truck bed slamming down. This simple addition can extend the longevity of your tailgate and ensure the safety of operators, including children looking to lend a helping hand. Our single dampened gas shock is extensively tested and works in conjunction with factory cables. All mounting hardware is included and no drilling is required for installation. Truck Tailgate Assist is designed specifically for each make and model, which makes installation a breeze.
Truck Tailgate Assist Features:
Safely Controls The Drop Rate of Your Tailgate
Designed Specifically for Each Make and Model
Tested To Handle Heavy Daily Use
Works In Conjunction With Factory Cables
Easy, No Drill Installation with Simple Hand Tools
All Hardware Included – Mounts to Driver's Side
Only One (1) Tailgate Assist Required per Vehicle
3-Year Warranty
Buy Now:
not rated
Buy Now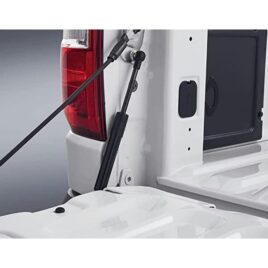 Ford Maverick OEM Tailgate Damper Assist Kit
Why Buy:
Lower the tailgate of your Maverick safely with this tailgate assist. It allows your tailgate to open in a controlled manner and come to a soft full landing.
Details:
Lower the tailgate of your Maverick safely with this tailgate assist. It allows your tailgate to open in a controlled manner and come to a soft full landing. Details: This is just the trick for lowering your tailgate in a safe, controlled manner and then having it come to a soft landing at full open - each and every time. Includes corrosion-resistant mounting hardware Dealer installation recommended NOTE: THE ADDITION OF THIS FEATURE REQUIRES REMOVAL AND LOSS OF USE OF THE TAILGATE TIE DOWN BRACKETS
Buy Now:
not rated
Buy Now