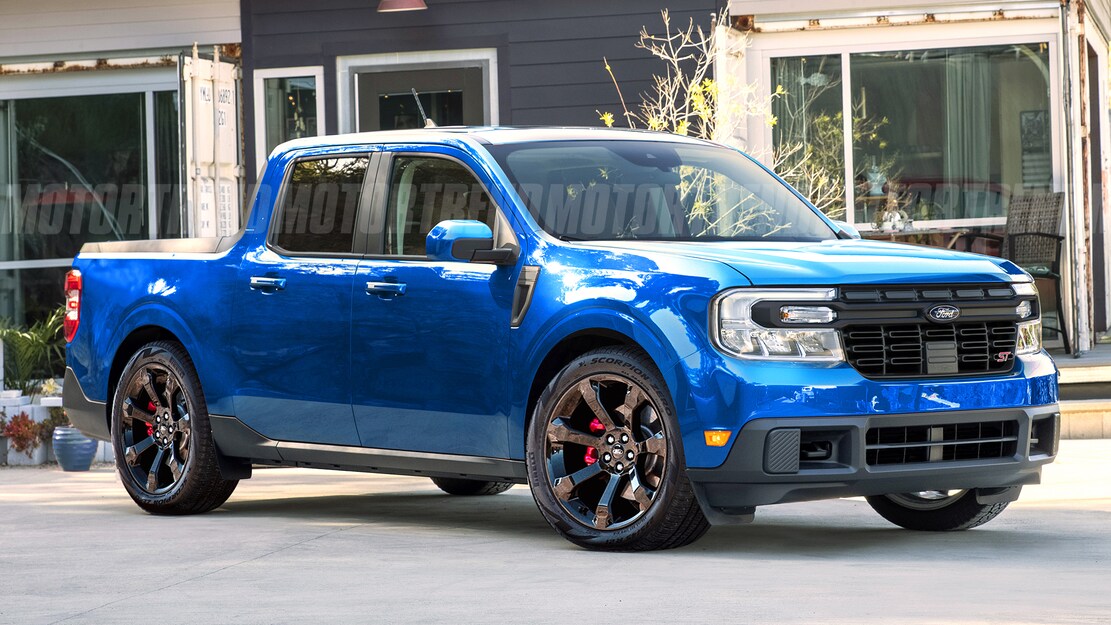 The time has arrived for a truly street-focused performance truck. The Maverick already embodies the sort of clever compromises that allow it to be an entry level compact sedan replacement, particularly in its fuel-sipping gasoline-electric hybrid form. Its stiff, lightweight unibody design means it doesn't suffer the weight and rigidity compromises that were inherent in its spiritual ancestor, the compact Ranger.
The unibody Maverick rides on the C2 platform, which it shares with the Bronco Sport, the Escape, the European-market Focus, and—most importantly—the Lincoln Corsair. The little Lincoln SUV offers the Blue Oval's small-bore performance engine under its hood: a turbocharged 2.3-liter I-4 that produces 280 hp and 310 lb-ft of torque. But the Corsair is merely proof the 2.3-liter works with the C2 platform. This engine comes in a variety of tunes (and several longitudinal applications), making as much as 345 hp in the departed Ford Focus RS
Ford has already shown a willingness to build high-performance variants of some of its crossovers as well, including the Ford Edge ST and Ford Explorer ST. Thus, it would make perfect sense to expand those offerings with a Maverick ST, especially since Ford CEO Jim Farley recently expressed his desire to see the Maverick grow into a family of its own one day, just as the Ford Bronco and Ford Mustang already have.
The Focus ST might be able to lend some handling and performance hardware to the Maverick ST (remember the FWD Maverick already benefits from the Euro-market Fiesta ST's nifty "Force Vectoring Spring" design). Maybe the Focus ST's electronic limited-slip differential could help a front-drive Maverick ST put down some power? The hot hatch's fun anti-lag system in Sport and Track drive modes could provide an extra bit of thrill.
The little Maverick looks good lowered on dark performance wheels, with a dark grille and the red pop of Ford's ST badge. The lip on the top of the tailgate, unchanged in our render, even vaguely suggests a decklid spoiler.
Other small trucks have tried to pull this formula off. The GMC Syclone, a cousin to the Typhoon SUV, shocked the establishment and overshadowed its contemporary full-size sport truck competition with its sheer audacity. But it was also expensive, and definitely not mainstream.

Link
ford.com/trucks/maverick/2022/