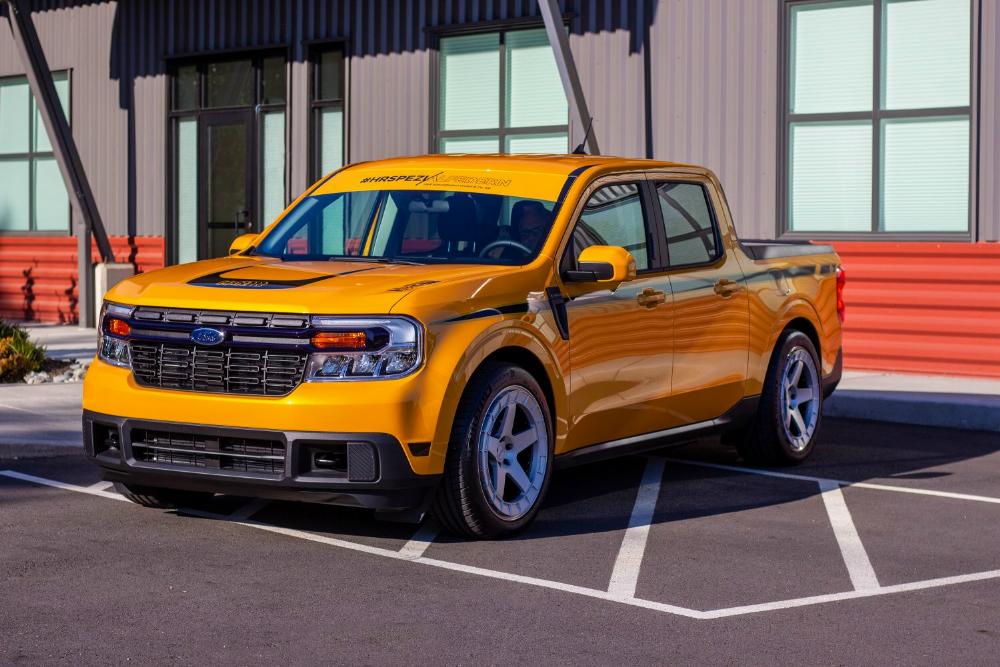 H&R Springs put together a really cool 2022 Ford maverick to show off the stance their new lowering springs offer. H&R sport springs are the ideal solution for the enthusiast who appreciates race-bred components designed for street use. Suspension is one of the most important factors in determining your vehicle's day-to-day drivability. The first step in suspension tuning is to upgrade your vehicle's stock springs. Upgrading your suspension components will ensure that your vehicle has improved handling and reduced body roll. H&R springs have superb ride comfort and increased driving convenience.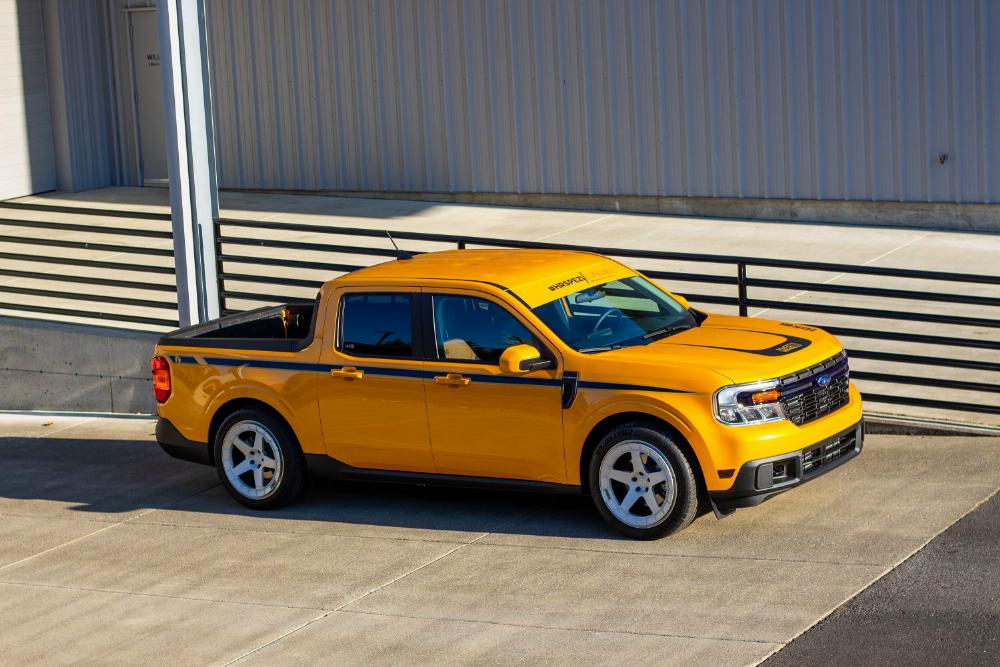 Designed to give your Maverick a dramatic and track-focused look, these super sport springs from H&R give your truck a stanced look. Get a stunning new look with better ride quality and improved handling. Every spring produced by H&R comes from the H&R ISO 9001 certified engineering and manufacturing facility in Germany. These Maverick AWD specific springs are produced from a special 54SiCr6 spring steel, which has strength rated at 290,000 psi resulting in unrivaled tensile strength and resiliency. H&R Super Sport Springs offer the handling characteristics and low appearance that you've been looking for, without the harsh ride characteristics of less-advanced spring systems. H&R Super Sport Springs feature more control and are engineered for the street, making them comfortable and exciting to drive.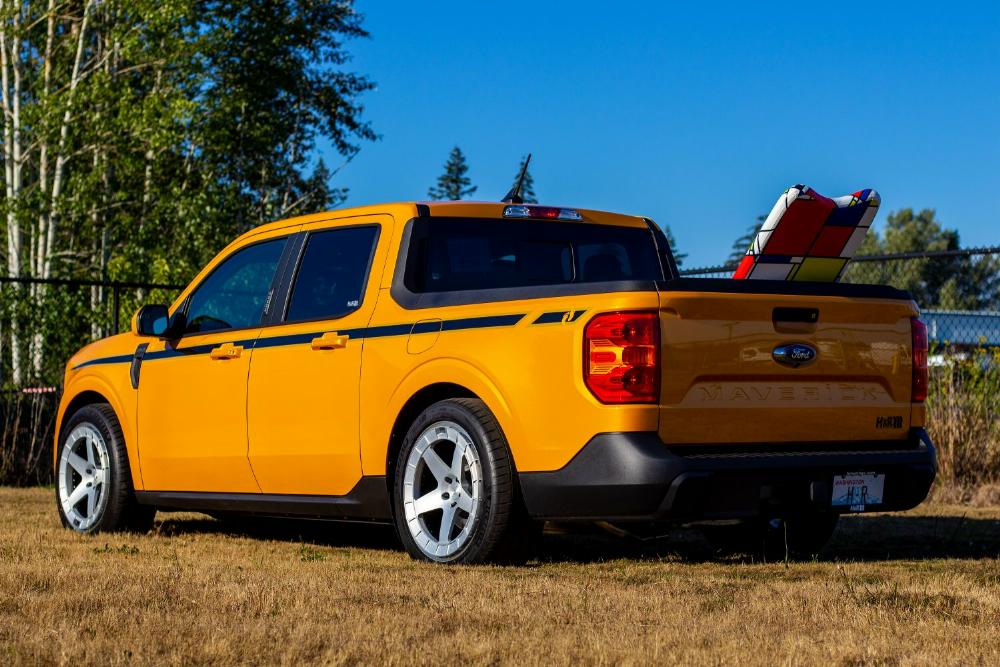 Base Vehicle:
2022 Ford Maverick Lariat AWD/FX4
2.0L EcoBoost 250hp
8-speed automatic transmission
Cyber Orange Metallic
Chassis:
H&R Super Sport Springs
TRAK+® Wheels Spacers
Wheels & Tires:
Rotiform ROC-F wheels, brushed matte clear, size 20×9"
Michelin Pilot Sport 4S tires, size 255/45R20 Front, 275/40R20 Rear
Exterior:
Custom paint by Tri-Star Enterprises
Sticky Jewel Graphics
Lamin-X Protective Films
Meguiar's Car Care Products
Liqui-Moly Lubricants
Interior:
WeatherTech® FloorLiner – front & rear
WeatherTech® AlloyCover
Links:
Videos:
More Photos:
Click the photos to enlarge.