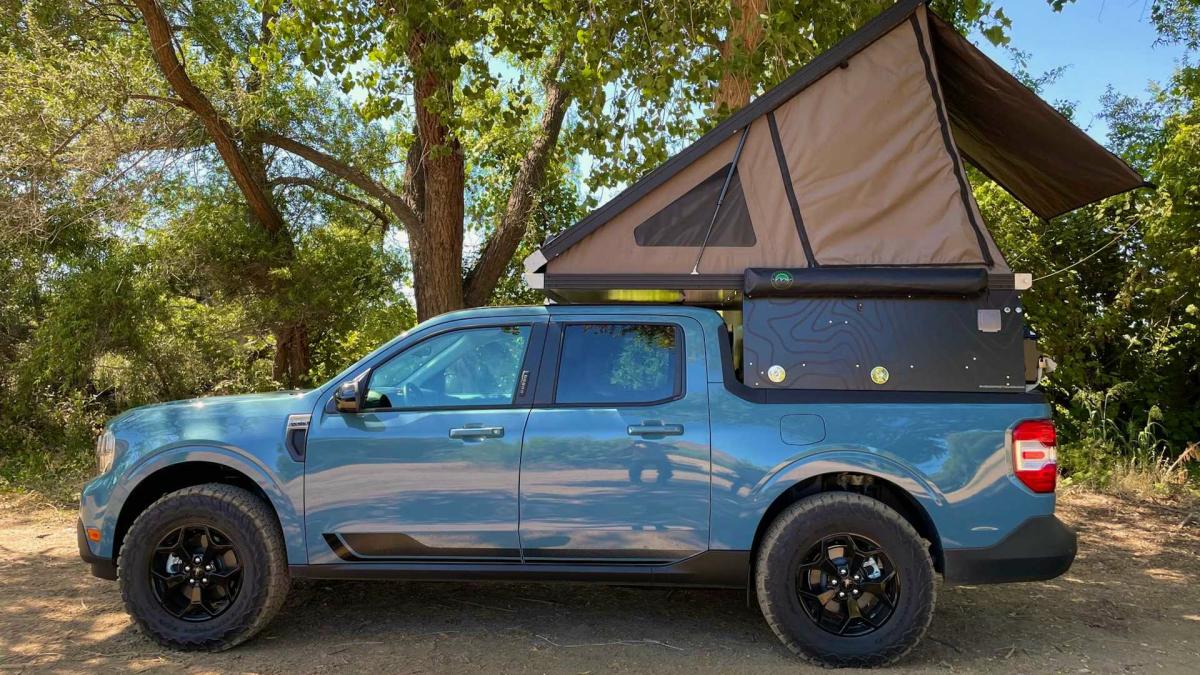 I love these new Ford Mavericks. Any adventure lover that has owned a 1983-2011 Ford Ranger knows how great a small and light pickup can be to get in and out off small areas or tight trails. The new Ford Maverick brought those enthusiasts a new 4-door truck that's far more economical than the old Ranger, and will unleash greater adventure opportunities.
Justin was lucky enough to purchase one of the new First Edition Ford Mavericks (recognizable by the First Edition stripe package), and set out to create an adventure worthy vehicle from it.
Justin custom built this slide-in camper from laser cut pieces of aluminum that were then TIG welded together. The frame was then powder coated when finished. On top of that he mounted a Go Fast Campers Platform Camper.
The new camper features a fridge, a sink, a portable toilet, a stove, and an eight-foot-long bed. The camper is also equipped with 400 watts of solar, a 100 amp-hour lithium battery bank, a 14-gallon stainless steel water tank, and a 3-gallon water heater.
The entire camper setup without the gear weighs 700 pounds which is well below the Maverick's 1,500 lbs payload capacity.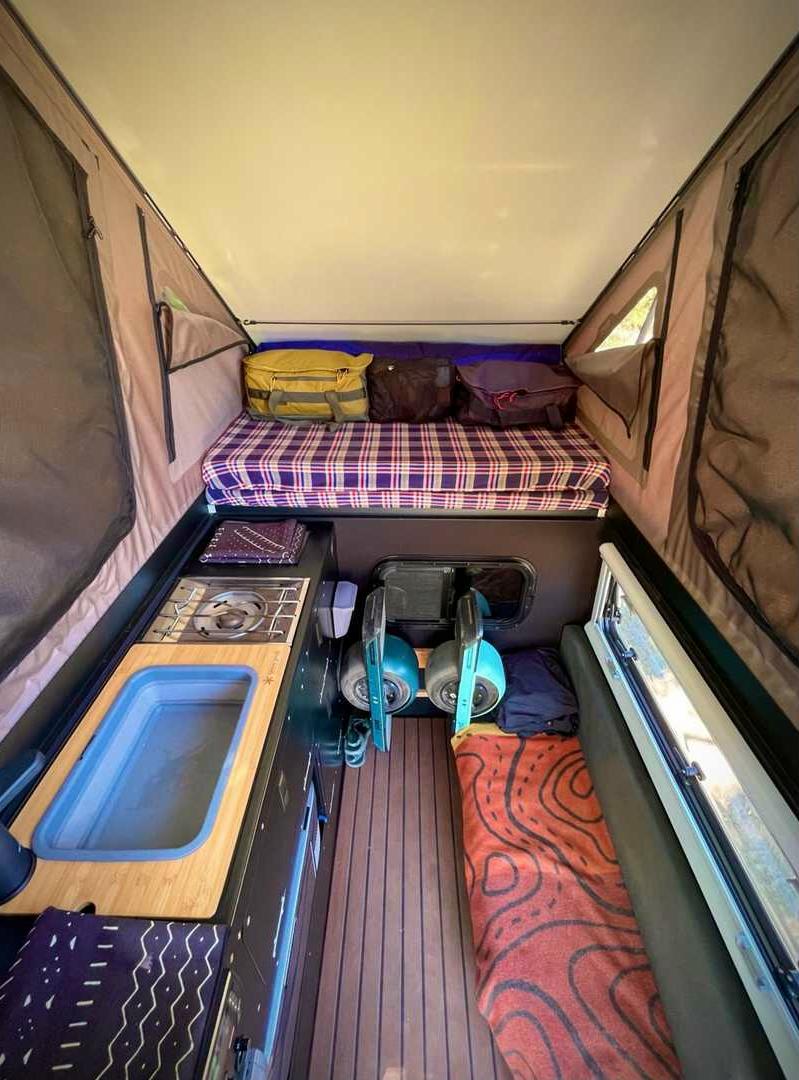 The added weight of the camper has reduced the Mavericks fuel economy to 22 MPG which is below the 29 MPG EPA rating, but it's still pretty decent for a camper.
The Ford Maverick rides on a Rough Country 2-inch lift with BFGoodrich all-terrain tires.
Link: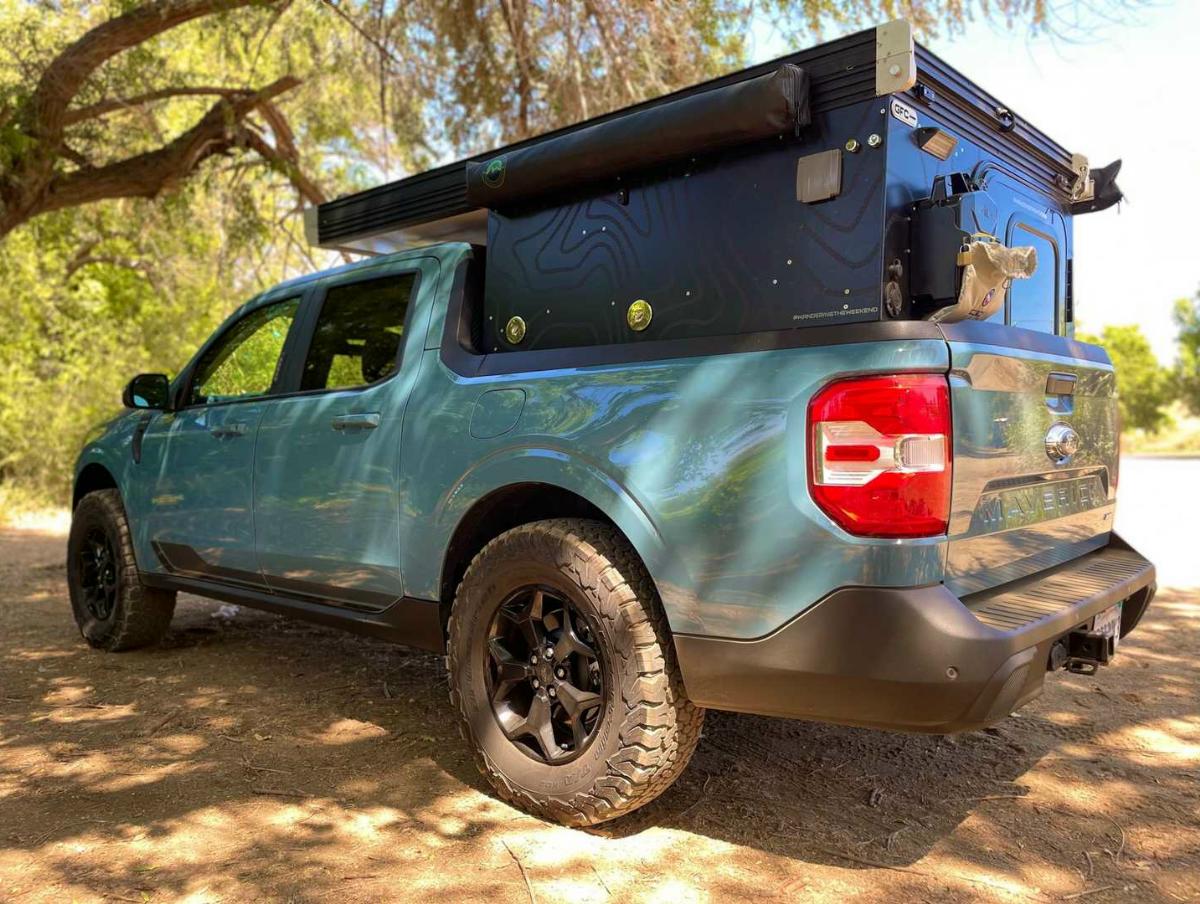 Video:
More Photos:
Click the photos to enlarge.