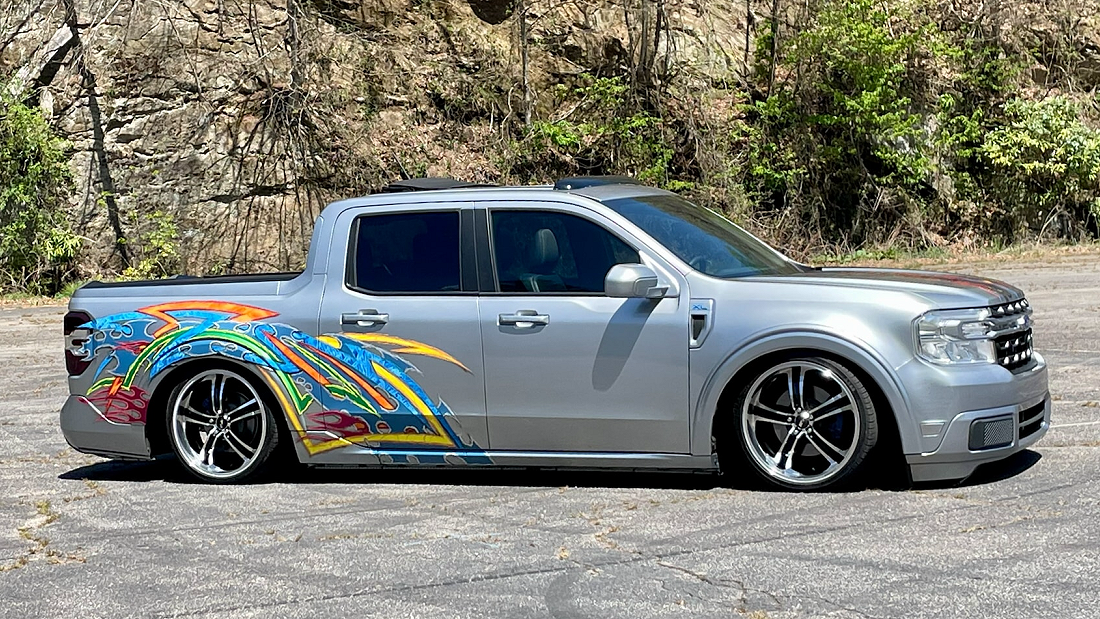 There has been a lot of excitement around the return of a true mini-truck to the Ford lineup. Ford stopped selling the Ranger in 2011 because they believed that consumers were more interested in full-size trucks. When the Ranger returned in 2018, it did so as a larger truck then its predecessor, but smaller than an F-150. Ford realized that there was interest and a market for a true mini-truck, so Ford launched a new unibody pickup under the defunct 'Maverick' name. Ford hasn't used the Maverick name in the United States since it stopped selling the Maverick compact car it produced from 1970-1977.
The new Maverick will breathe new life in to the mini-trucking scene, and Kenneth McCay has given his 2022 Ford Maverick a classic mini-truckin style.
Kenneth started with a silver 2022 Ford Maverick XL, added 20-inch MSR 087 wheels, and lowered it with a custom Chassis Tech air suspension and raised strut towers.
Those beautiful and bold tribal graphics are actually painted on to the truck. No vinyl graphics or body wraps here.
A 35-inch custom ragtop makes for wonderful nighttime cruising along with the blue neons in and under the truck. The seats were reupholstered in diamond-stitch, and the door cards and other panels have been refinished. The front doors are unique with multiple speakers installed in each front door. There's one speaker in each of the rear doors, and Kenneth installed subwoofers in the floor.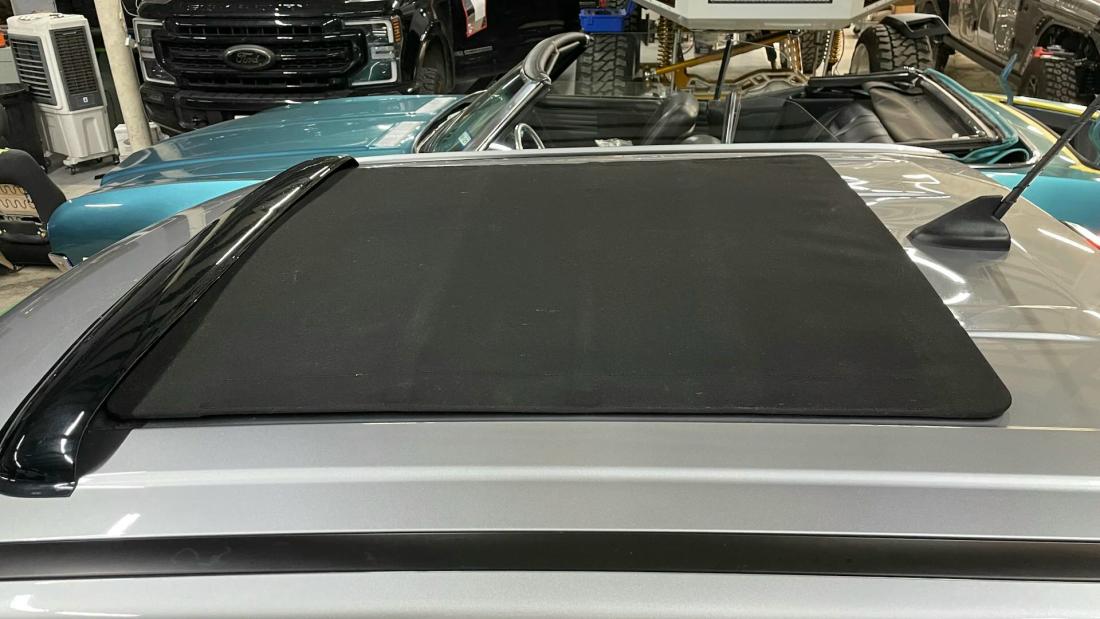 NTX Audio Innovations installed the Alpine audio system which features the (4) 12-inch subwoofers, (2) 10-inch subs, (6) 6.5-inch component speakers, and (2) 5-channel amplifiers backed up by a pair of sub amps.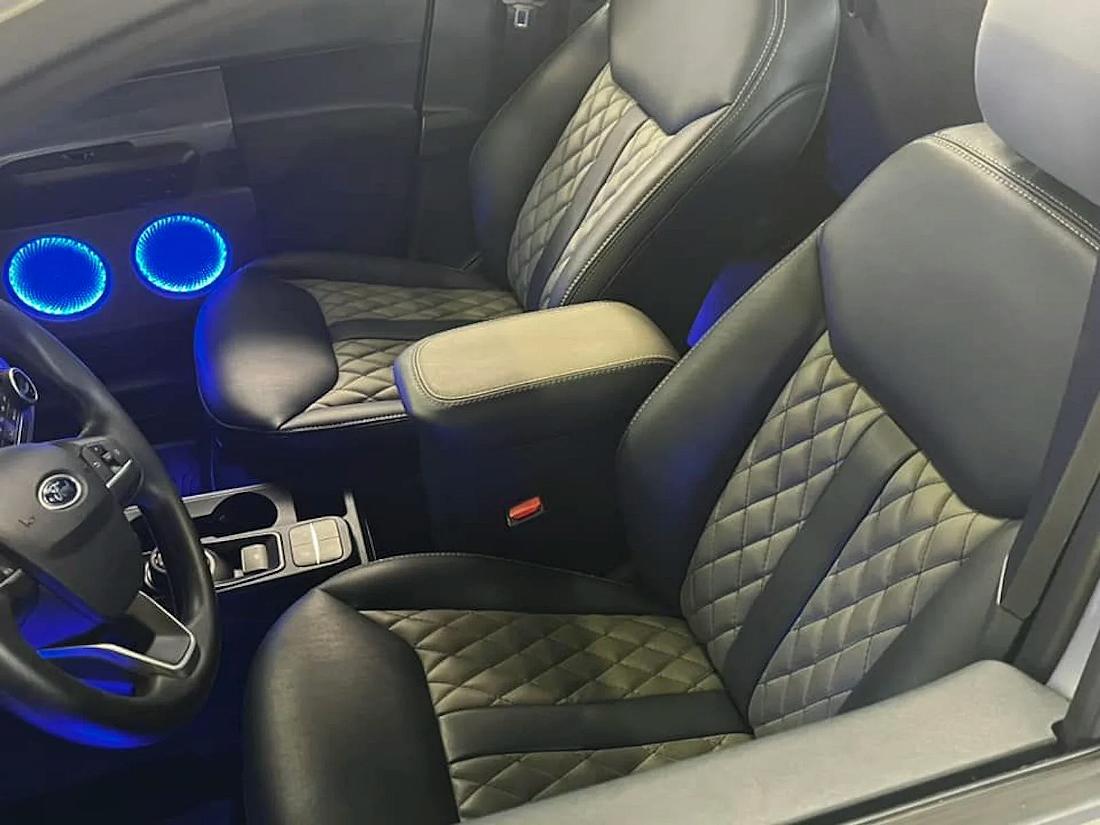 The turbocharged Ecoboost 2.4L received a custom air intake and exhaust system custom built by BC Raceworks, and My World Fabrication created a custom engine cover. The hood received a set of MRT No Drill Hood Struts to show off the engine compartment during shows.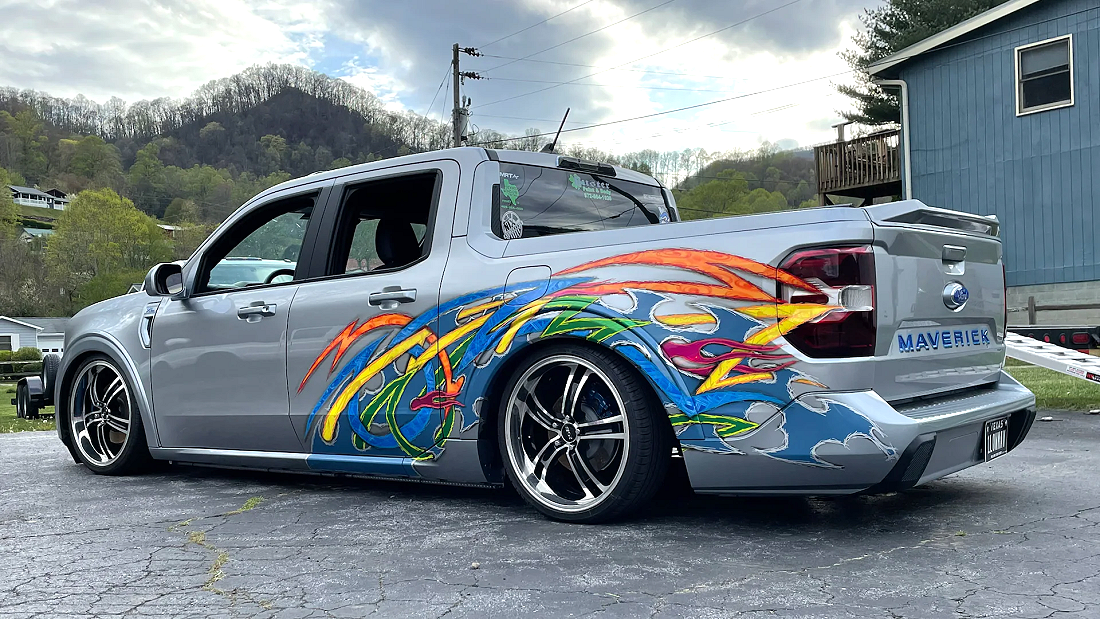 Do you have a Ford Maverick that you've customized and want to show off? Use the 'Contact Us' form or post your Maverick in our Message Forum for consideration.
More Photos
Click the photos to enlarge.