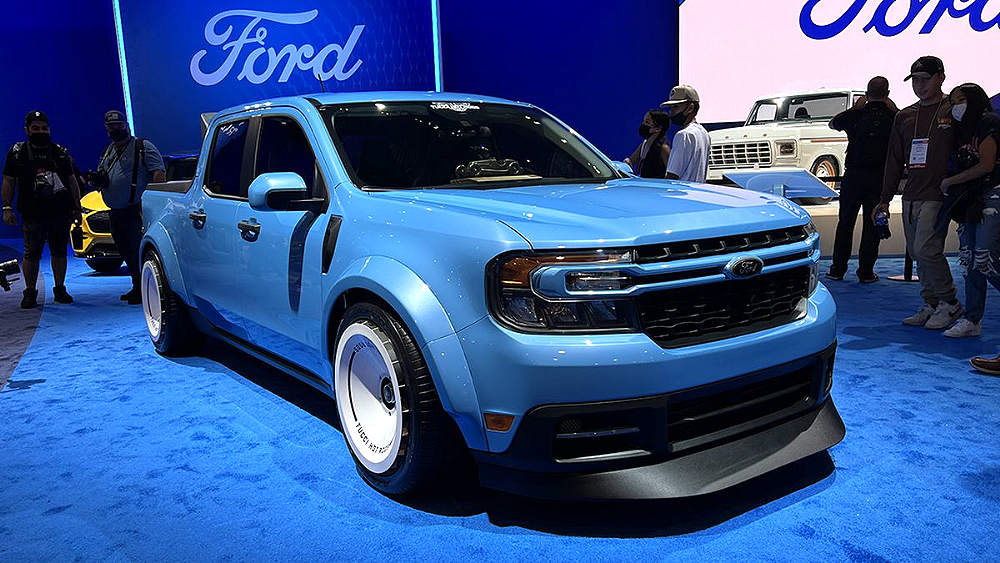 Tucci Hot Rods is a New York-based shop that consists of only two staff members: owner Dave Tucci and his son Dom, the latter of whom is responsible for the design and build of this Ford Maverick.
Tucci Hot Rods showed what could be done with a lot of ingenuity and even more skill, creating a Maverick that stands out from the crowd as a gorgeous-looking, a quite elegant pickup with plenty of flare.
The vehicle went on display at SEMA, which also marked the shop's first big event of the kind. The response was overwhelmingly positive; even Ford CEO Jim Farley took notice of the build and praised it on social media. For Dom, it was confirmation that what he and his father were doing "must be right," as he remarked on the shop's official Instagram.
The overall positive reception was further confirmation that Tucci Hot Rods is doing excellent work, so the duo of fabricators have now decided to bring more Mavericks to market, according to Fox Auto. The biggest challenge with that is finding the right partners since the shop only counts on two employees.
Most of the cosmetic work on the Tucci Hot Rods Maverick (the front spoiler, the dramatic rear spoiler at the end of the cab, the fender flares, the custom turbofan wheels) was done in-house, using a 3D printer. Other parts were outsourced, mostly the functional upgrades, like the Borla dual carbon fiber exhaust, the lowered suspension, or the tailgate assist.
Dave Tucci tells the media outlet that they've received half a dozen requests for complete builds, as well as demands for specific parts, from those included in the Maverick project. They want to honor all. Consequently, they're "talking to partners and exploring options to put them into production." No word yet on when that might happen, but Tucci hopes for 2022, "at a price commensurate with the entry-level nature of Maverick."
The SEMA build will continue to appear in a variety of shows for another while and will then go on sale. It will be the first and surest shot of getting the Maverick street rod from Tucci Hot Rods.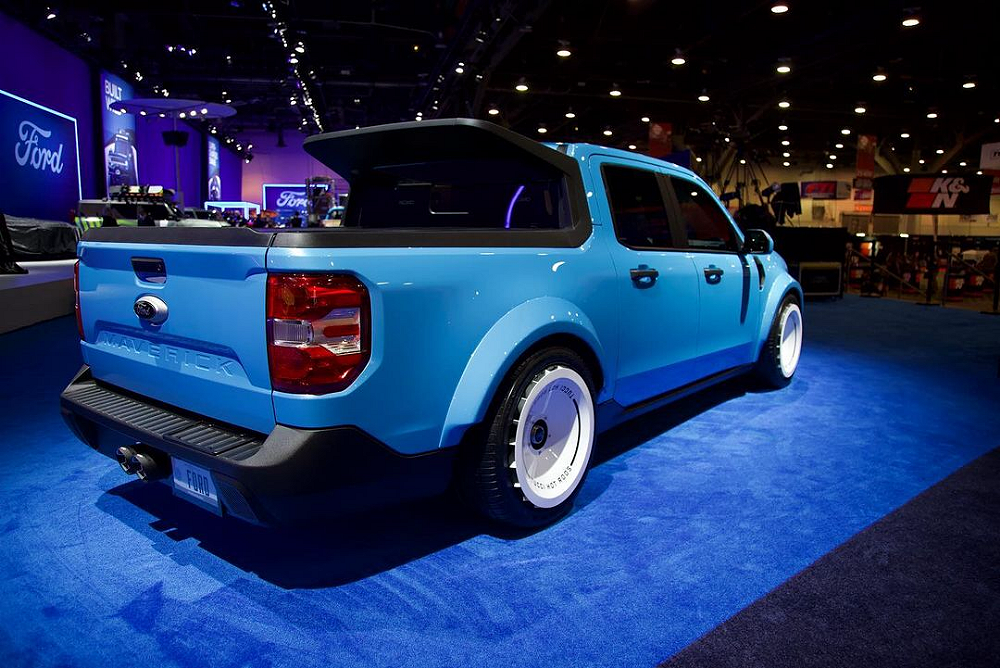 Video:
Link:
More Photos:
Click the photos to enlarge.